Detergent Filling Machine for laundry detergents, whiteners and stain removers, concentrates, softeners, clothing desinfectants and washing machine cleaners.

Similar to Household applications, on Laundry Products the same packaging line produces a wide range of viscosities with many foaming formulations in combination with other Home Care applications and medium size and large size bottles (usually 2, 3 and 4 liter bottles)
Bottles are usually made from HDPE and PP with off centered bottle neck and handled bottles. The same Detergent Filling Machine usually run with medium and large footprint bottles (usually from 1 to 4 liters).
Any screw-on and snap-on trigger pumps or dosing pump, trigger sprayer, conventional caps, oriented caps, plugs, spouts and childproof closures.
For over 30 years Mengibar is manufacturing filling and capping machines for liquids, focusing on detergent filling machine and other solutions for home care market. Today our filling and capping machines represent the most innovative solution to fill a wide range of products, covering from highly viscous liquids to thin and foaming liquids.
Operates higienically. Filling nozzles do not touch nor enter into the bottle.
Fills from thin to highly viscous products.
Guarantees exact fill bottles.
Products related to this market
MagFlow & MassFlow Fillers
Mengibar Filling Machines
Solution for Large Bottles
Extra Large XL Series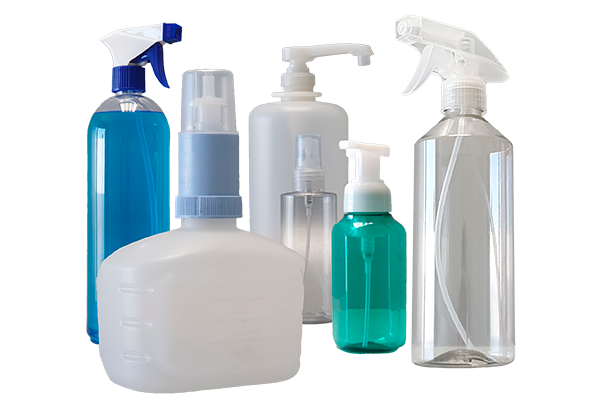 The growing importance about Health and Hygienic living, due to Covid-19 Pandemy, led to rise the spending of Hygiene Products